Paint For Children is a 501(c)(3) non-profit organization, established by Cheryl Phan in 2016.
Our mission is to create a fun and colorful space that brings joy and inspiration to children with special needs through art.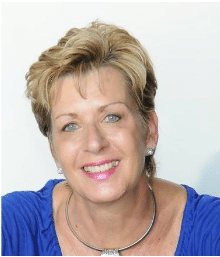 Cheryl Phan founder of "Paint for Children" launched her first business in 1988 manufacturing and designing sportswear and swim wear while caring for her children as a stay-at-home Mom.
In 1994 Cheryl attended Clearwater community college earning her AA degree in Mass-Communication. Soon after in 1997 Cheryl started working with Clear Channel radio in Tampa, Florida as a sales and marketing representative.
Fueled with frustration and driven by desire Cheryl advanced in her career and was hired by Palm Beach Radio in 1999 as the NTR Director for two radio stations the Mix 102.3 and The Buzz 103.1. There Cheryl won best manufactures marketing campaign featuring a local baseball clinic with Roger Dean stadium, Hershey's chocolate and Publix grocery store.
In June of 2001 Fox TV in Orlando, Florida enlisted Cheryl for her marketing expertise where she created numerous campaigns generating revenue through her Non-Traditional Revenue (NTR) efforts. NTR was a specialized field that only few people in the industry had mastered.
In November of 2002 Cheryl took a courageous step and left the TV and Radio industry to be her own boss and start her own decorative painting business in Palm Beach county Florida.
Cheryl lives in West Palm Beach, Florida and is a proud mother of two daughters and four grand-children. She also serves every weekend at The Hand Of Hope special needs ministry. Although she wears many hats, art is her true love. Philanthropy has always been a passion and helping other comes natural.